We are devoted to creating unique and innovative solutions
Publishing • Marketing • Editing
We believe that marketing is based on relationship and value. That's why we focus on; delivering great visibility for your book, generating traffic to your website to increase buyer's awareness, helping you to build credibility which creates loyalty and trust with your audience.
Print-on-demand publishing
We follow a systematic process where books are printed as they are ordered. You don't need to be tech savvy or internet genius to self-publish with us. We handle all the technical works for you. Concentrate on what you do best – writing! We'll help you with the rest.
Our team of professional editors, designers and illustrators will help you build your Editing and Illustration services reviews and improves the organization, structure and overall readability of the manuscript and creates the style that best suits your wants and needs for your book.
Read the success stories of our customers to find out why so many authors choose us.
Christa L. Tarpley
"I am Christa Tarpley, and would like to give a brief statement about "Workbook Press." They are instrumental, available, encouraging, and most of all an excellent group of people to work with. Before Workbook Press, I lost a lot of money in other companies and was totally unsatisfied with the work. Workbook Press changed my attitude of giving up, and gave me hope in being successful this time around. I never thought it would get this far but it did, and I am truly grateful. Sometimes we have to learn how to wait, and waiting may come at a later date and when it does come it is a blessing in the sky."
'Encouragement: My Book of Psalms'
Nat Williams
"I just completed my interview with Ric. I wanted to thank you and your company for all the support you have given me! I really appreciated it! I can't wait to use your company for my next book. Thank you so much!"
'Little Chick Gets Bullied!'
Roy Martin
"Thank you Workbook Press for your work. I look forward seeing more and more from you."
'The Book of Revelation from Alpha to Omega'
Andrea Lambertson
"I've been writing poetry for 40 years and finally came into getting a publisher workbook press to help me produce a book with the help of Paul Stewart it has been great."
'Feelings from my heart and soul'
Nicole Dorman
"I am blessed to have a partnership with Workbook Press! It was not an easy decision because I have been previously bombarded by other publishing/marketing companies "promising" what they can do for my book! Something in my heart told me to give Workbook Press a chance! I was comfortable with the package price and was blown away in the fast production time to republish my material!"
'I Fought Like a Girl and I Won!'
Nancy Lynne Harris
"I am very happy with their on screen book review service"
Mental Illness Heal Yourself
John Hyland
"I appreciate the way in which Workbook Press is publishing "Will Will and Me" so effectively. I and my wife, Joan, are very proud of how readers appreciate and want to purchase the book"​
Will Will and Me & Ginger and Alice
Dr. Rimaletta Ray
"Hi, Karen, this is a letter of appreciation for you having singled out my book" It Too Shall Pass' ( An Inspirational Psychology of Self-Ecology) among the avalanche of other books and authors. I was very impressed with your review because you were the first professional that has insightfully looked through the book and saw its real value in a profound, intelligent, and very deep way. I give you a lot of credit for such professional intelligence"
Inspirational Psychology for Self-Ecology
David McIntyre
"I am very happy for the video that was created for my book, I love it!"
That Bloody Book
Barbara Smith-Sterrett
"Karen and Kiara of Workbook Press helped me a lot to realize my potential as an author. They helped and inspired me so much that I was able to add more pages to my original book and I am happy about it. I highly recommend this company for all authors out there"
Follow Your Vision and Never Give Up!
Valentin Malinov
"I have look the video link and I am happy with the content. The video is very good and the process was so smooth"
Myths, Lies, Illusions and the Way Out
Bob Jack
"Karen and Workbook Press has produced a promotional video for me which I want to put on my website and this is also worth to share"
A View From The Eagle's Nest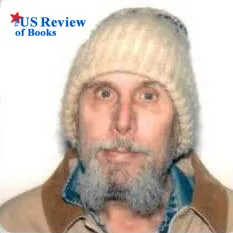 "I started off as a musician in high school, playing guitar and bass. Coming out of high school, I knew some of my own songs as well as those of other artists."
Ken Jackson
Author of Guitar
"I am Priscila Gotay born and raised in Puerto Rico, but actually living in the state of Florida. Since I was an adolescent, I have been very concern about the well being of children, putting great interest in their conduct, which I consider to be more important than anything else, because to me, it is the foundation for a mature character."
Priscila Gotay
Motivational, Self Help, inspirational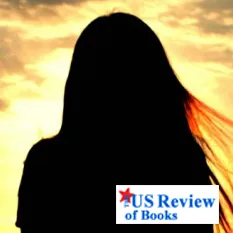 "Eve Grafton was born and went to school in Western Australia. She and her husband visited Buenos Aires, which fascinated her and is the main theme of this – her first novel."
Eve Grafton
Author of Mistaken Obsession
MYTHS LIES ILLUSIONS AND THE WAY OUT: 2nd Edition by Valentin Malinov
The Book of Revelation from Alpha to Omega – by Roy Martin
On Screen Book Review with verified book buyer
How to Consciously Overcome Mental Illness by Nancy Lynne Harris – Book Review with Athena
Bob Jack Radio Interview with Benji Cole from CBS Radio
This aims to determine the best book per category.
Your book will have its badge as an indication that you are one of the nominees of WorkBook Press Literary Competition.
"Working with Authors. Making history"
WorkBook Press is the result of a successful partnership between experienced professionals in the literary industry and topnotch marketing experts.